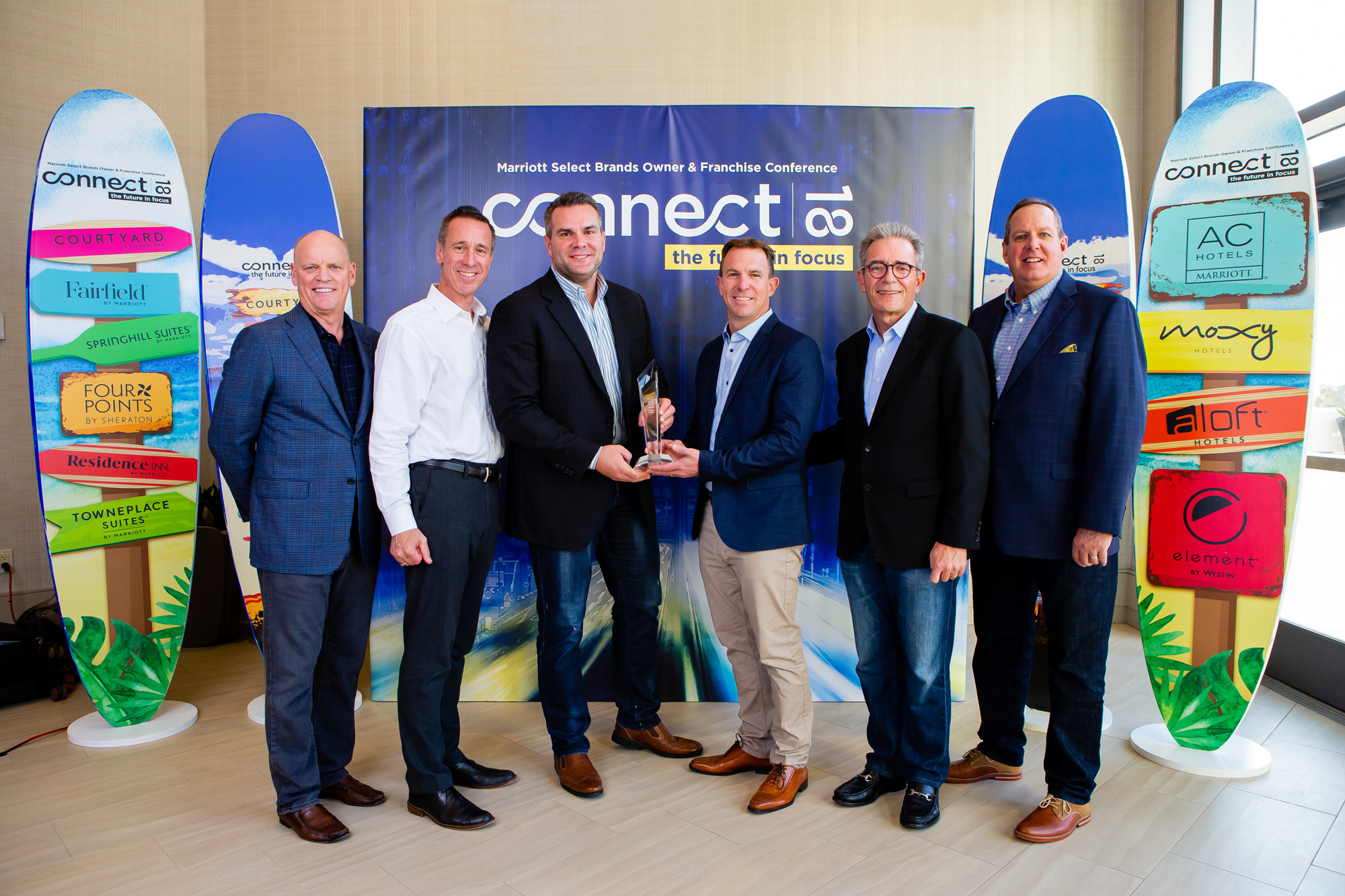 Pennbridge Lodging, a premier hotel development and management group, was recently presented Marriott's 2018 Horizon Award.
The prestigious award recognizes the best of the best in hotel management companies that partner with Marriott. It is given to companies that embody Marriott's spirit to serve philosophy, focus on associates to create a well-managed and engaged workforce, and provide outstanding customer service. The award celebrates Marriott franchisees that have demonstrated excellence in their portfolio operations with the reliable development of new properties.
"As one of the top mid-sized Marriott franchisees in the country, we are truly honored to accept this distinguished award on behalf of our company and all of the Pennbridge Lodging team members," said Tom Lewis, founding principal partner at Pennbridge Lodging.
Pictured from left to right are Marriott International's Group President Dave Grissen; Marriott International's President and CEO Arne Sorenson; Pennbridge Lodging's Principal Partner Thomas Lewis III; Pennbridge Lodging's Principal Partner Jared Smith; Marriott International's President and Managing Director Europe Liam Brown, and; Marriott International's Chief Franchise Officer Tom Onken.